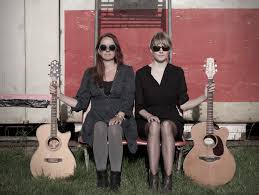 The Lasses
A welcome return to this fantastic duo from The Netherlands.
Great harmony singing, and musicianship from this talented pair.
Throw in some great humour, and you have a brilliant night in store.
They have toured the UK, USA and - after they were with us the last time - they toured Japan.
Not to be missed.
Related Video