At The Hopetoun Arms Main Street Leadhills
01659 74234
Come off the M74 at Abington and follow the signs for Leadhills.
Meals and accommodation available. Discount available on room when you mention you are coming for the concert.
hAnthony Toner – 8th April, 2019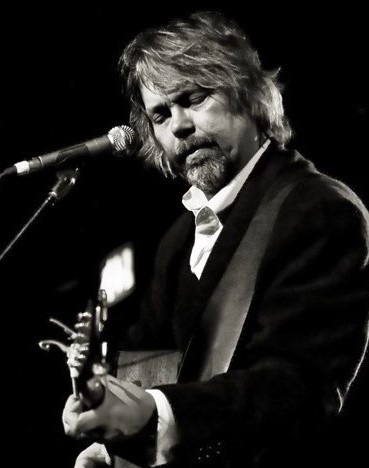 Belfast-based songwriter Anthony Toner (once memorably described as 'James Taylor meets John Prine in a second hand book shop') has lined up a few dates in Scotland to celebrate the release of his ninth album, Our Lady of the Wind and Rain. Since the release of the popular single 'Sailortown' ten years ago, he has been in constant motion, releasing a string of popular albums and playing countless live performances, the songs interweaved with insightful, moving and funny stories. Along the way he has chalked up a string of memorable songs, including 'Well Well Well', 'The Road to Fivemiletown', 'East of Louise' and recently 'An Alphabet', a moving song inspired by his father's Alzheimer's condition. Expect an evening of peerless guitar playing and some great stories from the road.

www.anthonytoner.net
The Lasses 19th May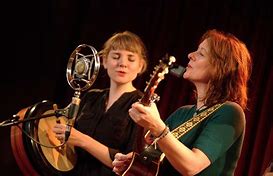 Pleased to welcome back The Lasses. From the Netherlands, the girls have a great traditional repertoire with fantastic harmonies.
After their last appearance here, the girls performed in Japan, and have also toured in the USA and Europe
Marian Bradfield 5th June 2019
Marian Bradfield described as one of Ireland's hidden musical treasures is based in Donegal.Together with the likes of Loreena McKennitt, Maire Brennan, Hazel O,Connor, Francis Black, Rita Connolly, Mairead Ni Dhomhnaill & Katie Moffatt she has appeared on several compilations of which Celtic Woman 1 & 2 are to name but a few. She has also been voted by readers of Hot Press as one of Irelands top ten female singers & short listed by a panel of top music critics as one of Irelands Best Solo Performers.
Her list of appearances on live shows reads like the who's who of the Irish TV and Radio scene. In concerts at home and abroad she has appeared with the likes of Altan, Maire Brennan, The Furey's, Liam O'Flynn, Mary Black, Kieran Goss, Aslan, Donal Lunny, Paddy Glacken ,Andy Irvine, Jimmy Mc Carthy and The Chieftains to name a few.
The Leadhills Music Blast 6th-8th September
Details to follow!!!!
Tom Moore & Archie Ross
6th November 2019
Widely regarded as two of the best players, innovators and performers in traditional folk amongst a precociously gifted generation, their finely-crafted arrangements wield a rare potency. Now, having toured with with some of the biggest and brightest acts in the British folk scene, they reconvene to perform as duo. Whilst intrinsically borrowing from English and other European Traditional Dance music, sonically Moore and Moss have their heads firmly in the present, understanding the values of contemporary music and art making.The distinct pulse, energy and group-intuition of trad-music haunts their playing as they continue to push the creative boundaries for English instrumental music, listening and responding to the world around them as much as their musical ancestors. LAGUNA (December 2017) Reviews Shortlisted for the FATEA Instrumental Album of the Year 2017 "A timely, compelling and hugely enjoyable album that may also reveal something about the existing notions of folk music and art, and even England and Europe" ★★★★★ – fRoots "Extremely enjoyable" – Louder than War "Two of England's most remarkable young musicians. An inherent understanding of traditional forms played out with an entirely contemporary attitude to soundscape. Very impressive." – Martin Green (Lau) "Startling moments of clarity coupled to occasions of obscurity.. delightful, sparkling" – Folk Words